This week's video is up, so head on over and check it out. You'll be glad you did. Really. Just sign here.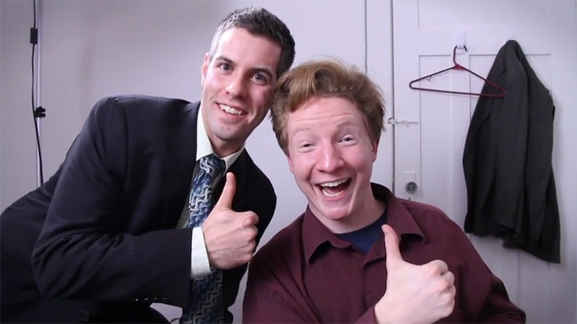 It's Andy! Also, Nate! Also, Nate wrote this! And Andy wrote a video you'll see very soon! We don't even work here anymore! Seriously though, this video marks our good friend Nate's very first writing credit for LoadingReadyRun, and we certainly hope to see his name among our credits often in weeks to come. So we thought, 'what better way to feature Nate's work on this new addition to the X Ways to Y franchise than to give him a starring role!?'
A reminder to everyone that the new LoadingReadyRun store is now live, with all kinds of fancy new features to make your shopping experience as streamlined and easy as can be. And not a moment too soon, either, as a new tee-shirt pre-order is imminent. I won't give away any details, I'll simply say that this particular shirt is unforgettable.
Unskippable this week was Dead Rising 2: Part 3. It just keeps going….
Cheers!