IZ IT CAN BE VIDEO TIEM NAO!? CAN HAZ.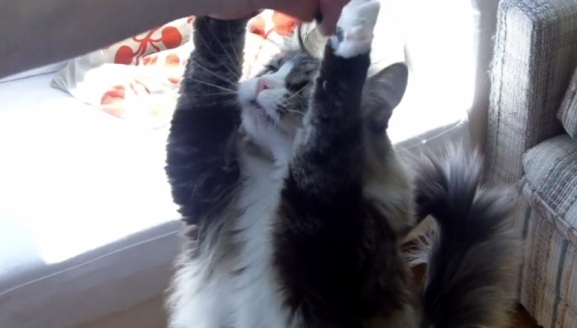 It's a new commodoreHUSTLE! With Cats!
In keeping with the HUSTLE series, this is again based loosely on real events. Yes, Kathleen's cat Annika starred in a video on the internet featuring him with his head stuck in a bag (you can find that here). Yes, said website does pay for videos, and yes, we have previously tried to leverage that to our advantage. Also true: I am not a cat person. The internet may be, but I most certainly am not. Now, don't get me wrong, I don't hate cats, I just don't really have any use for them. As per the video, if some catastrophic event suddenly eliminated all cats from this plane of existence, you would find me largely indifferent to the situation. I might celebrate by enjoying a cupcake. Over the several years I've known them, I've found Kathleen's cats very tolerable, but they've never really managed to win me over. Now, if you'll excuse me, I'll be over here cuddling my puppy. Daww.
Unskippable this week was Atelier Rorona. You can catch that here.