First things, first, here are this week's videos:
LRR: Rent
Unskippable: Cod Blops
CheckPoint: Retirement Plan
This weekend was awesome. Canada and the US decided to declare September 5th a national holiday in honour of Freddie Mercury's birthday (or that might have been just because it was Labour Day, but who can be sure…) and we had three new LRR videos and they went up on a day when most of us didn't have to work.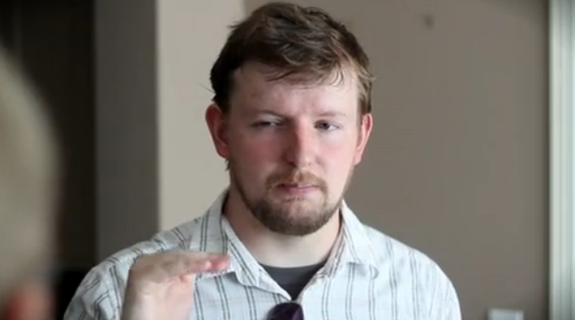 First up is Rent. Graham wrote this while on a Southern Rail train from London to Chichester.  He got the idea from a conversation between Paul and himself, with one of them saying, "don't forget – the rent is Monday," which garnered the response, "what, the day itself?" And thus a beautiful comedy flower bloomed. While I may have been watching the writing process, I had almost no input into it, but I think I did help Graham come up with the name "Temporal Suck-u-Tron".   Filmed in James' apartment, we employed some clever set clearing and camera angles to make the place look empty without having to actually empty James' apt. Tim happened to have some free time on Friday to stop by, so we quickly press-ganged him into service.
In case you were thinking "boy this video sounded really nice," you'll be pleased to note that this video was the first one filmed using our new audio system, the Zoom H4N. If you're interested in the technical breakdown, we formerly used a sort of janky workaround to get high quality audio from our Cannon 60D, as the built in audio equipment was just not that good. Now that we're using the Zoom, we're recording our audio separately and then matching the two tracks in editing. Hopefully you notice the difference in audio fidelity.

This week's CheckPoint was sadly, Jer's last episode for a while, as he is leaving LRR to go back to school and finish his degree. He'll still be around from time to time (driving during Desert Bus, appearing in Friday Nights and Hustle, etc) but until he's done you'll see a lot less Jer and he won't be working on CheckPoint for the next little while. Good Luck Jer!
And finally, this week's Unskippable was Call of Duty: Black Ops, or Cod Blops, as I like to call it. This episode was mostly comprised of one cutscene, but Paul and Graham did have to cut out a couple of gameplay sections to make it all work together and not to have it end too abruptly.
I leave you with this image. Godspeed Jer, and learn that stuff real good.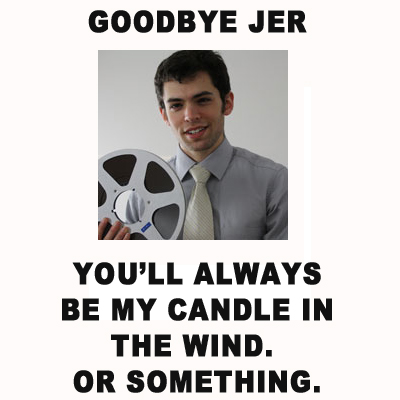 -Kathleen