This monday's three fresh videos are:
Loading Ready Run: Fairy Godparent
Unskippable: The Witcher 2, Part 2
CheckPoint: Games for Windows, or Not 
For your additional viewing pleasure, the most recent Feed Dump and Loading Time are:
Feed Dump: The Leaning Henge of Rome
Loading Time: Put it on McDebit
I'd like to think that even if Labyrinth style Goblin King abductions were a possibility (they are not, due to budgetary reasons) Jareth would be pretty unimpressed with the main character of this video.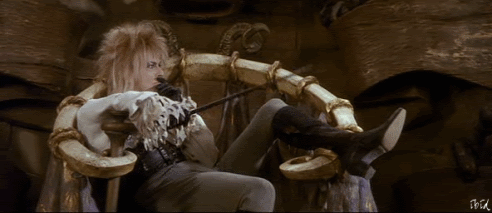 "Maybe just leaver her in the oubliette," he would say.
As always, if you have questions about this week's LRR video, leave them in the comments so I can make sure they get covered in this week's Loading Time article!