PA's own Tycho kind of spilled the beans way back at PAX Prime, but we are thrilled to officially announce that we are producing Strip Search!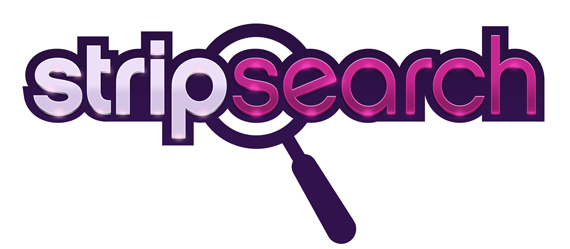 Strip Search is an online reality show looking for the next great webcomic artist, and is acting as Season 4 of Penny Arcade: The Series on PATV. Robert Khoo did a great teaser interview with Fleen that I'd highly recommend, but we can tell you a few more things today!
We are not shooting Strip Search… we've already shot it! In December we brought 12 amazing artists to Seattle, put them up in a house, rigged the house up with cameras, rigged the artists up with mics, and put them through a series of challenges to whittle down those 12 to one ultimate champion.
It was an amazing experience for everyone involved, cast and crew, and we can't wait to show you the final result. Here are some questions I'm sure you have!
When will Strip Search air?
All we are saying officially is Q1 2013. Watch LoadingReadyRun or Penny Arcade for updates. It's going to be sweet.
Who are the Artists?
The 12 talented individuals vying for the prize are: Tavis Maiden, Nick Trujillo, Lexxy Douglass, Mackenzie Schubert, Maki Naro, Abby Howard, Ty Halley, Katie Rice, Monica Ray, Erika Moen, Amy T. Falcone, and Alex Hobbs.
Who is hosting the show?
Why, I am! I'm very excited to tell you that I was not only directing the show off-camera, but hosting the festivities on-camera.
So, LRR is "producing Strip Search"… what does that mean?
That means a lot. We've been involved in the organization of the show for many, many months. We helped lock down the format of the show (with Robert Khoo, who did the bulk of that job), we came up with some events and challenges (along with Robert and Josh at PA), and we were on the ground in Seattle making it happen. Additionally, all the final editing will be happening here, at The Moonbase. It's definitely Penny Arcade's show, but LRR's sticky fingerprints are going to be all over it.
That's all we can say for now, or we'll ruin all the surprises! But rest assured, this is a show you'll want to watch whether you're a fan of reality shows or not.