Hey everyone! It's Valentines day and a new Qwerpline just went up. So to celebrate and put you in a loving mood, here's some Nsberg Valentines poems for you and your loved ones.
Roses are red,
Violets are blue,
Racoons have rabies,
And now you do too.
Roses are red,
Nsberries have spots,
Richard Therpston is dead,
But his spirit is not!
Roses are red,
The Shaunessy 2 is dry,
Even Derek has a date,
I think I might cry.
If you can think of any more Nsberg valentines, leave them in the comments!
In other video news, we have a very romantic Feed Dump this week. Once again, we return to the theme of… a Man's romance.
This episode also brings us this gif of a perfect Feed Dump OTP.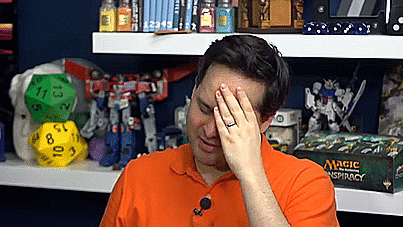 It's also Mail Time! We got so much mail in December, there will be an extra video this month!
The Royal Rumble Report episode of Sidewalk Slam is out! Look at these amazing wrestleboys! Look at these amazing talkboys talk about watching the wrestleboys wrestle… IN PERSON! Graham and Adam are still very excited.
And finally, in case you missed it, the Aether Revolt nicknames podcast finally went up! Yah! Not all the nicknames are winners, but they're all nicknames.