Doing some last minute shopping? Paul has a few ideas of what to buy that will be wholly useless to you.
ALSO: Check back on the 25th for our special Christmas update!
Thanks: randy and david
Editing: Graham
Shooting: graham
Appearing: Paul Saunders
Writing: Paul & Graham
And Further Thanks to: matt for basically setting the whole thing up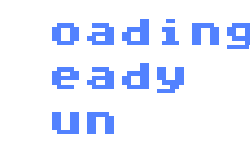 LoadingReadyRun is our flagship sketch comedy series. Launched in 2003 we've produced a new, original short every week without fail. With a different style each week, there's hopefully something for everyone.
---

More LoadingReadyRun videos