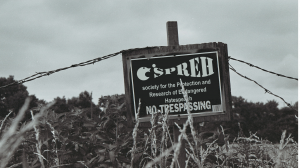 The feature story for this week's ENN episode came, in a way, out of nowhere. The plan had been to shoot the story that will air next week–and indeed, we did shoot that story–but it was as Graham was settling into place in his tan blazer and feathered wig for the 80s section of this week's Metal Gear story that it struck me that we hadn't done anything about RealID–no doubt, the biggest story of the week. The concept emerged from my brain more-or-less fully-formed, encapsulated by the S.P.R.E.H. (Society for the Preservation and Research of Endangered Hatespeech) acronym. This is an idea that I knew Kathleen, at least, could get behind, but it turns out Graham and Paul liked it too.
That night on Wave, Kathleen and I (with some help from Graham) sat down and wrote the script. She proved far more capable than I of processing the idea of the hatespeech biosphere, though I was fascinated by the idea of Blizzard taking social networking to its obvious conclusion, and ran with that.
We enlisted John Funk from The Escapist as our Blizzard rep because he's a cool guy, and we'd been thinking for a while abut enlisting the Escapist Staff as ENN characters. They have cameras and studio space of their own, after all, and really wanted to get involved. Also, Funk is a gigantic Blizzard nerd, so it seemed to make sense. They recorded his stuff in Durham, NC, and ferried it to us just in time for us to integrate it into our own material and ferry it back to them later that same day. The internet is magical, and I have no idea how we ever functioned without it.
I wanted to write an entertaining article for you about this episode, but it turned into more of a manifesto. It's included after the break for anyone who feels it might be interesting.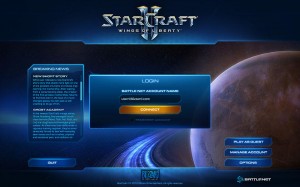 This story actually got me thinking about why we care so much about hiding our love for video games. A lot of stink was raised over the idea that, under RealID, a person's employer–or potential employer–might discover his or her clandestine WoW activities and be horrified by them, even though it's probable that the same employer would encourage athletic gaming, and absolutely not care about boardgaming.
Granted, video games have a reputation for being time-wasters, but time is a fairly universal currency for all sorts of leisure activity. Video games are rarely allocated blocks of time like a baseball or Monopoly game, but neither are they malignant forces that expand to fill all time available, as some people seem to think they are. As I get older, my game time becomes ever stricter and more regimented, and high-level MMO play is, for many, just as much built into their routine as a morning jog.
Perhaps it is the activities that video games have come to represent, which are in many cases sociopathic forms of wish fulfillment, involving killing, maiming, screwing, and exploiting characters and systems in ways that we never would in real life. Heroes like Batman, Mal Reynolds, James Bond and Jack Bauer all exemplify a willingness to transgress social norms in order to solve problems in ways that most of us most of us wouldn't. In a video game, we can live out the thrills of their adventurous lifestyles while our avatars suffer the consequences.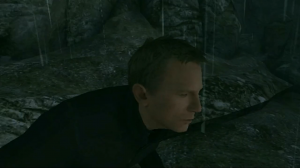 Whether we're ashamed for not doing something more productive, for acting outside social norms, or simply because society tells us we should be, there's little doubt in my mind that this shame exists. It's the reason I snap off my PSP as soon as Tally walks in the door in the evening–she doesn't care that I'm playing Metal Gear, but I somehow feel like I shouldn't be. I think this is also why we gamers feel so threatened by "casuals", who blithely go about building their farms and spamming our Facebook accounts without the slightest inclination that they could be doing anything wrong. Are we threatened by these people because we honestly fear that their games will overtake the multi-million-dollar blockbusters that we love, or is it more personal than that?
Are we, in fact, upset by the hypocrisy of a social group that had previously written off gamers as either friendless nerds or dangerous psychos deciding that video games are suddenly ok, now that they understand them? And if so, how much of this feeling is justified? In 2001, I wrote off the XBox as a system that wasn't for "real gamers", because it attracted so many of the jocks who beat me up in high school and made me feel like an outsider for being a gamer. What right did they have to suddenly start liking Halo and GTA after the misery they'd brought into my life over these very things?
I was not the only person who felt this way at the time, but it's striking to me that the distinction between the "XBox frat-house gamer" and the "real gamer" of 2001 has all but disappeared in the last ten years. Sure, I can imagine those guys are all still gigantic douchebags on XBox Live, but they're now an accepted part of our culture, just as their integration has made us a more accepted part of culture at large.
Anyway, that's my theory. At this point, this blog post is three days late so I'm just going to leave it there… But that's what this video made me think about. Tune in next week when ENN examines motion control, and the games it hath spawned.