The LRR video for the week is online and ready to watch! You can find it right here.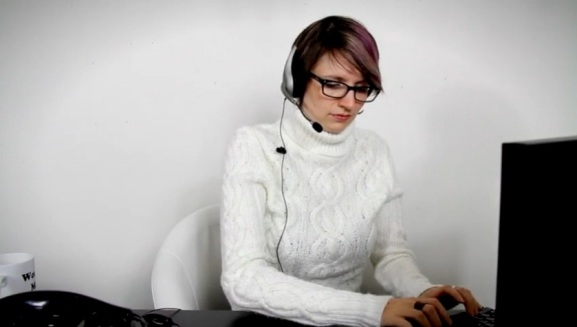 So, you may note from the credits of this video that it was written (in part) by none other than the video's co-star and our good friend Andy Cownden! On top of writing the video itself, he was also kind enough to write a paragraph about his part in the writing process! I've included that below.
Back in June, I had this idea for a sketch. It had one location with one actor and was therefore the perfect sort of script for Loading Ready Run. The problem was, I was only able to write two pages of one-liners and two pages is not quite long enough for a LRR sketch. Dissatisfied, I sent it along to Graham and Paul anyway, hoping they might be able to do something with it. Naturally, we all forgot about it. The other day when I was visiting from Vancouver, I brought it out again at the Moonbase. Paul sat down with it, added enough lines to flesh it out and we shot it all on the same day. I was immensely pleased with both Paul's new material as well as Kathleen's performance.
Unskippable this week features everyone's favorite blue hedgehog in Sonic and the Black Knight.
And Checkpoint is tackling some hard hitting questions (and birds) over on PATV.
Cheers!