It's video update time!
LRR: Outbid
Unskippable: Call of Juarez: The Cartel – Part 2
Checkpoint: Battlefail 3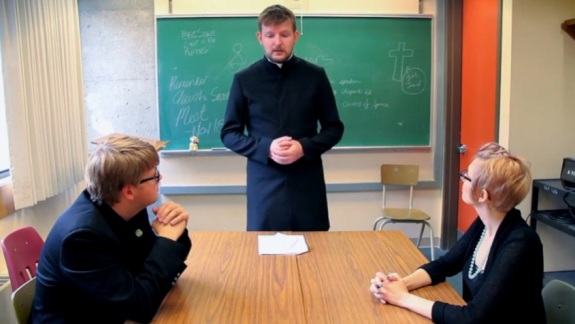 It ocurred to me, as I sat down to write this update that perhaps it wasn't the best timing to release a video about the absurdity of corporate sponsorship while we are, ourselves, in the middle of producing videos that are part of a corporate sponsorship deal. Let it not be said that we aren't willing to make fun of ourselves. This goes double for when none of us actually put two and two together and realise we're doing it.
I am given to understand that this video idea arose from the simple fact that Victoria does, in fact, have a cathedral by the name of "Christ Church Cathedral", and the question of Jesus' branding deal with the Church just sort of evolved from there.
My personal contribution to the video's content was the stinger, which we didn't have an idea for when we sat down to shoot. The rewrite of The Lord's Prayer seemed like the obvious choice for a stinger, and the first couple lines were already provided in the script proper. It was just a matter of following the theme to it's ultimate conclusion.
Cheers!