The week's videos have been posted! You can find them below:
LoadingReadyRun: Formal Complaint
Unskippable: Dark Souls
Checkpoint: Game for Fashion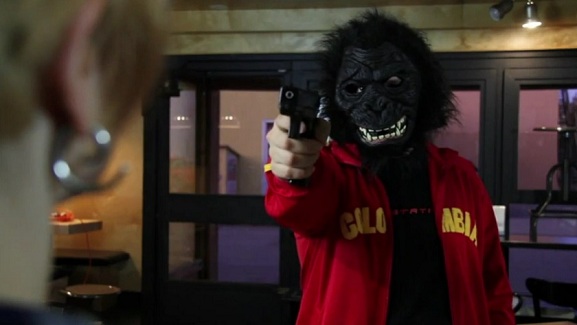 As noted at least once by our fans in the discussion threads for this video (here and here) this week's sketch was inspired pretty heavily by Monty Python. Andy gives us some background:
I like to think of this video as an homage to Monty Python rather than a poor imitation of a Python sketch, because one is sophisticated and the other is sad. The long, quiet shot of the "A Bakery" sign is an especially nice touch from Graham, in my opinion. Some people may think that I wrote the bakery sketch first and then inserted the meta critic later on. That just goes to show that some people are wrong. The script, aside from some editing and looking up gorillas on wikipedia, flowed out just as it is seen here. Also, I realized too late that I'm pronouncing the second syllable of the word "banana" improperly re: my british dialect. There is no excuse for this and I should be publicly flogged.

Cheers,

Andy
The LRR crew returned from our trip to the Child's Play Charity dinner in Bellvue, WA yesterday, where we met up with a whole bunch of our friends and had an all-around awesome time. Our friend Dikla snapped a bunch of great pictures of this snazzy shindig, and I've borrowed a couple to post below. We clean up ok!
Cheers!