Oh videos, Oh videos, How lovely are your pixels…
LoadingReadyRun: Santa and Me
Unskippable: Atelier Totori
Checkpoint: Checkpoint Awards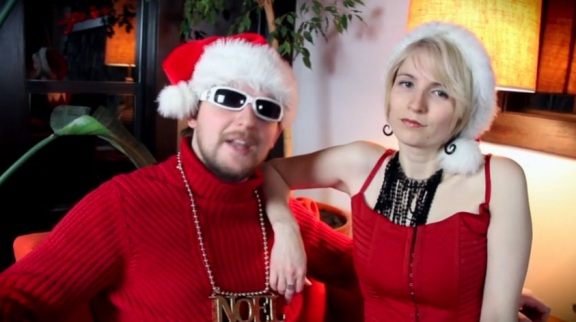 Christmas day is drawing near,
and like routine this time of year,
we post our seasonal Christmas treat,
this one has a sweet back-beat.
Graham wrote the lyrics for this song,
and Bradley toiled all week long,
until this tune he did create,
with which your ears we could elate.
And LeeLee did provide her art,
to please your eyes and win your heart,
without her this vid would be lacking,
so 'Thanks!' to her artistic backing.
The one last thing you need to know:
This song's for sale! Go Go Go!
Purchase, download, play for friends,
Ensure the season never ends!

Cheers, everyone! And whatever your celebration of choice this season, we at LoadingReadyRun hope it treats you well. Happy Holidays, and we'll see you next week!