There are three certainties in life: Death, taxes, and a weekly update from LRR.
LoadingReadyRun: Ways To Do Your Taxes
Unskippable: Infernal: Hell's Vengeance Part One
Checkpoint: GDizzle
Friday Nights: In Command
Feed Dump: Nugget Handshakes
Loading Time: Magic Grand Prix Seattle
GPLP: X-Men Destiny (PT3)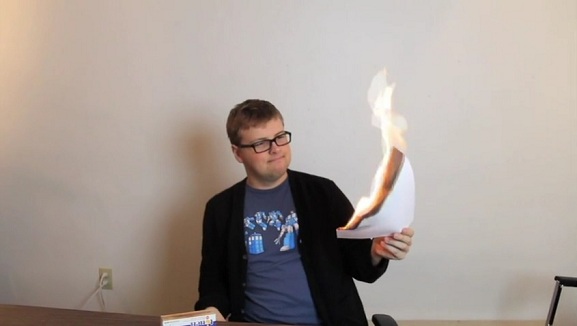 Well, this week's video was a fun one to shoot, and quick, once we got going. WE typically commence our shooting day around 11AM or so, but, for a number of reasons, getting started on this one took an inordinate amount of time. James and Paul went out prop-shopping, and I had to pick up Kathleen from the airport upon her return from GDC (around noon). When everything was said and done, we didn't manage to get rolling until well after 2.
Amusingly, Kate had turned up for boom duties DOOM BOOTIES. But, being an X to Y, this video didn't have audio. So, we put her to work on screen. Andy was also around, and the sharp-eyed among you may even spot him in this video. His costume is impressive to the point of being nearly-unrecognisable, but keep your eyes open and you may recognize a familiar face.
The LRR crew is going to be on vacation next weekend, so there's not going to be another LRRcast for a couple weeks, but other updates will continue as scheduled.
Have a great week everyone!
Cheers!