We have a "new" video for you this week, and we think it's pretty "good".
LoadingReadyRun: Punctu-action
Unskippable: The Syndicate
Checkpoint: Too Much of a Good Thing
Feed Dump: emo Hair & Other Poop
Loading Time: Fun With Microwaves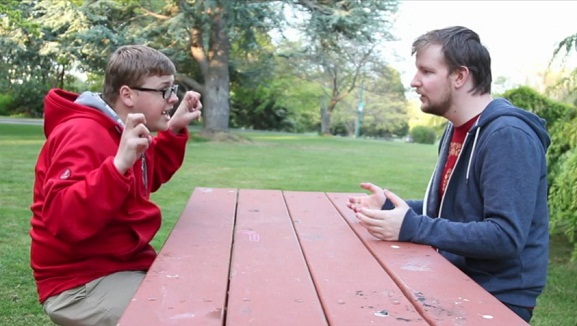 This week's script was submitted to us earlier this week by our good friend Andy, and made the jump from page to film (well, memory card) almost immediately. We shot Thursday evening in Beacon Hill Park, which, despite a remarkably cold breeze was a great night to be outside.
We had to film on Thursday, because on Saturday Graham, Paul, and I made an appearance at RvB CanWest, a small single-day convention centred around the Vancouver Rooster Teeth fan scene, with all profits being donated to charity. Much fun was had, and it was great to see those of you that attended.
If you're interested, RvB CanWest currently has some incredible ebay auctions going on, with proceeds to Childs Play. Check it out.
Cheers til next week!