Well, I know I said that it would be a "final reminder" when I made note of this in Monday's blog post, but I lied.
Tomorrow, that's July 6th, 2012, at 6PM Pacific time, the LoadingReadyRun crew is going to be sitting down on our respective couches, Xbox 360 controllers in hand, and firing up some Magic: The Gathering – Duels of the Planeswalkers 2013. We're going to need some people to battle against, too, so we'd like it very much if you joined us!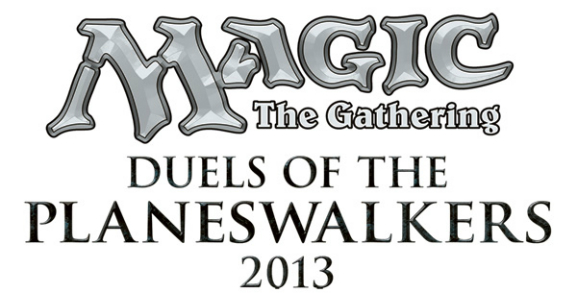 Here's what you need to do to take part:
Show up (on Xbox Live) a little before 6PM, and have DotP 2013 downloaded and ready to play on your console. Once the event has started, all you need to do is either send a friend request or a game invite to any of the gamertags noted below, and wait for us to accept. We'll be getting as many games in as we can, so don't fret if we can't accept right away!
The gamertags you'll want to remember are:
Graham LRR
Matt LRR
Jer LRR
ThisIsWhyImPaul
Normalcy
Hammerbag
SequoiaMaxima
We're really looking forward to playing with you, so come on out and duel!
See you Friday!