Attention passengers! Flight LRR-001 direct to Lulz is now boarding at gate 3. Please have your tickets ready, and ensure that all crates of live bees are secured at this time.
LoadingReadyRun: Pocket Planes
Unskippable: Max Payne 3, Part 1
Checkpoint: Games & Movies
Feed Dump: Cons, Moms, Bones & Waffles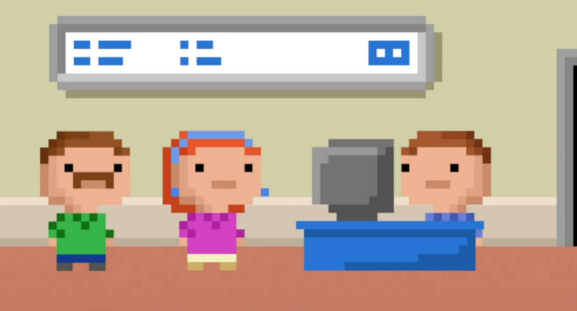 So, as you are no doubt aware, at this point, the LRR crew has a bit of a… problem with Pocket Planes. Maybe "problem" is the wrong word. Pre-occupation? Obsession? ALL CONSUMING INABILITY TO SEPARATE OURSELVES FROM IT'S 8BIT ENTICEMENT? ALL GLORY TO THE POCKET PLANES. *ahem*
Anyhow, needless to say, when this script came in from our friend and forumite Alexander Roederer (AlexanderDitto) this video instantly went on our 'to do' list. What didn't instantly go on our 'to do' list was the visuals. We had initially planned to film this video live action, but between a lack of suitable locations, and a whole bunch of necessary prop searching and prep time, we started to wonder whether we were even going to be able to get this one done. However, a combination of inspiration and apathy struck! (I mean, why do ourselves what we can nominate Graham to do in Post, amirite?) I certainly feel that the authentic game graphics really sell this video in a way that live action really couldn't have. It turned out great, and we didn't even have to write it, or shoot it! Laziness won the day! (Graham and Kathleen slaving away in the pixel mines notwithstanding)
Speaking of laziness, Alexander even provided me a write-up of his process to include in this blog post, so I can let him take over from here! Enjoy:
A few weeks ago Kathleen managed to infect me with Pocket Planes, and so for the last few weeks my dreams have consisted mostly of obsessively routing crates full of bugles and mice from Berlin to Moscow.

Some nights ago I was working late at the office (as grad students are wont to do) and I took a break to check my planes and ship some more event items off to San Diego (SKY CHAIRS UNITE) when inspiration struck: Pocket Planes sure is a weird, warped version of the airline industry! It sure would be funny, trying to book a ticket through Pocket Planes. And suddenly dialog and funny situations started popping up in my head, and I hastily typed them out as fast as they came out of my brain.

I polished up the script while watching Graham, Jer, and James do a Magic Live Draft (YOU SHOULD WATCH THEM THEY ARE FUN), and voila! This script was born! Thanks for using it, guys! <3
Thanks to you for your script, Alexander, and thanks everyone for watching!
One final note – should you decide you'd like to give Pocket Planes a try, the name of the LRR flight crew is "Sky Chairs". You are welcome to join us by simply typing in the crew name on the game's flight-crew screen!
Til next week!