Feeling trapped? Take you r mind off it for a while by checking out our videos for the last week!
LoadingReadyRun: Occupied
Unskippable: Atelier Iris 3
Checkpoint: Snickers & The Sea Hag
Loading Time: Loading Time Returns!
GPLP: Cursed Crusade (PT10, PT11)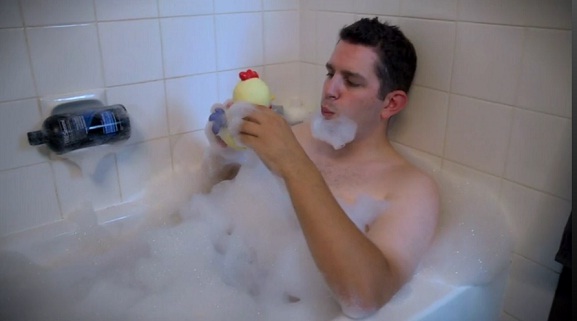 The writing credit on this week's video goes to our good friend Andy Cownden, and because I had no involvement in the production of this video at any level, I'm going to leave the majority of the writing credit for this blog post in Andy's hands too!
This script was written during a particularly severe bout of cabin fever I experienced this past June. I had just come off a theatre gig and found myself swimming in time and trying to not to spend much money. It's easy not to spend money if you don't go out much (except for exercise, groceries, etc.), but you go a bit stir crazy. And so, "Occupied" was the result of emotional catharsis meeting a bizarre sense of humour. LRR aficionados may be interested to know that the premise for the script was loosely inspired by Crapshot episode 34 – The Slam.
Cheers!