Hi adventurers! Use your move action to head over to The Escapist by clicking this link, and watch this week's video! (We'll count the click as free).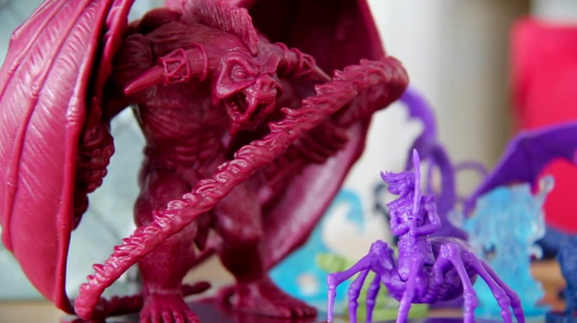 This week's video was written by Graham, and features the upcoming Dungeons & Dragons board game Legend of Drizzt heavily. We've fallen in love with these games since Jer got a copy of Wrath of Ashardalon, so it was only a matter of time before they ended up in a video in one form or another. This, as it turns out, is the final result. Graham had the following to say about the writing process:
I think everyone, regardless of what game they're playing, has at some point given little voices and characters to their play piece. Even if its something as simple as giving revving and screeching noises to the race car in Monopoly. Come on… we've all been there.

Going from that, I thought that turning a game filled with as much magic as the D&D board games into "just another day at the office" seemed like a fun idea.

I like that Gary and Dave dislike Ronny not because he's a big scary half-spider creature (who, in the game, is legitimately a difficult enemy), but because he's a dick. Then, adding the little cutaways to other games just fell into place. Originally we'd wanted Clue and Snakes & Ladders ("Now it's Snakes & Ladders & Spiders, bitches!"), but we couldn't get a hold of them, so Chess and Robo Rally were the replacements.
Unskippable this week was Drakengard 2. You'll find that video here.
Over on PATV, you'll find this week's Checkpoint – once again featuring our good friend Justin McElroy, of Joystiq.
Cheers!