Merry [insert winter festival of your choice here]! We have a gift for you right here.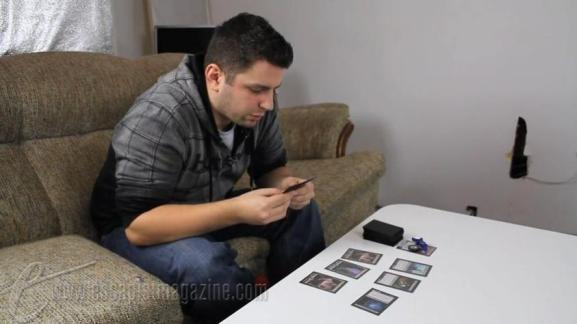 Yes indeed, as the last update before Christmas, this week marks our yearly christmas episode, and this time round it's a holiday Hustle. The crew has decided to run a game of secret santa – how will it end?
More importantly than this week's video though is the news that the auction for Creepydoll #31 is currently underway. As of this posting the standing bid is $500, with 62 hours left to go. Remember, this is the very last creepydoll, and all proceeds will go directly to Childs Play. This Creepydoll comes with all the festive paraphernalia he's stolen from the other holidays, so the winner of this item will receive:
the 31st Creepy Doll (numbered on the bottom)
his scythe
a Valentine's Day box of chocolates*
a St. Patrick's Day 4-leaf clover
a Thanksgiving drumstick*
a Christmas Santa hat
a Halloween pumpkin
an original Littlest Reaper comic drawn by Kathleen during Desert Bus 4
[*These are fake food items, made from polymer clay and not meant for actual consumption.]
The set also comes with a Creepy Doll coffee cup sleeve, and, if the auction crets a $1000 donation, the winnier will also get their choice of any one of Tally's stuffed pigs.
There's only 62 hours left. Don't miss out! Place your bid here.
Unskippable this week was 007 Blood Stone. You can find it here.
Cheers!