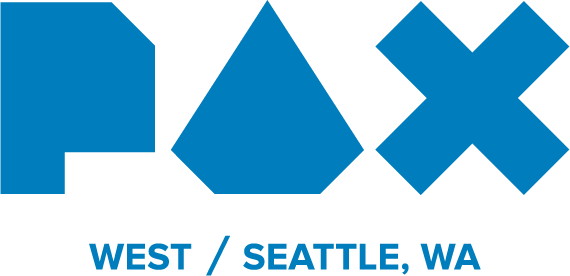 It's that time of year again! PAX West is coming up this weekend and a whole bunch of us are coming down. Let's present this informative blog post in the style of a Q&A.
GENERAL Q&A
Q: Who is coming down this year?
A: Graham, James, Ben, Ian and Cori will be down all weekend. Beej and Heather will be around Friday-Sunday and Kathleen will be down Sunday and Monday.
Q: Where can I come see you and say hi?
A: We'll be all over the place throughout the weekend, but the number one spot to come find us is at our booth in Bandland. You can find Bandland on the 6th floor surrounded by Riot Games Room // Console Freeplay Room // AFK Room. So feel free to swing by to say hi, get stuff signed, take some selfies or grab some merch.
Q: What kind of stuff will you be selling at Bandland?
A: All sorts of stuff. T-Shirts, MTG Accessories and Pinny Arcade pins both old and new. While I don't have exact numbers on our old pins, I can assure you we will be well stocked with our brand new pin for this years con! Introducing SPOOPY! Isn't it adorable?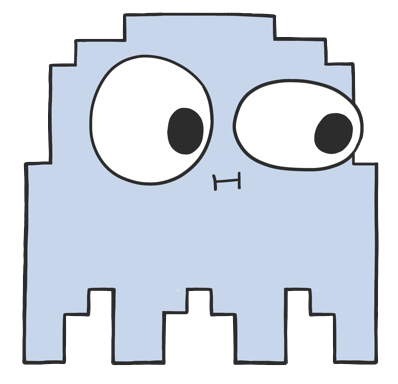 Q: If I see you not at your booth can I say hi?
A: Yes, absolutely. I will say do your best to read the situation, if for instance you happen by someone blocks away from the convention center wearing headphones and reading a book/their phone maybe give them a break. Also the bathroom, don't say hi to us in the bathroom, it's never not weird.
Q: Will you be on any panels?
A: WILL WE BE ON ANY PANELS THEY ASK! Of course we will. Here is a comprehensive list of all the panels you can find us at this weekend.
PANELS
Jackbox Party PAX – Friday @ 4:00PM-5:00PM // Hydra Theatre
From wacky art auctions to competitive lying to monster-movie dating shows, Jackbox is chock-full o' fun – but it's even funner when played by a cast of beloved internet personalities! Watch Jerry Holkins, Kris Straub, Graham Stark, and Kate Stark play games for you, the audience! Come on down and watch the carnage. Er, comedy. We meant comedy.
Will be streamed on PAX 2 Twitch Channel and hosted on our Twitch Channel
—————————————————-
The Improv Initiative Makes It Up Again – Friday @ 8:00PM-9:00PM // Sasquatch Theatre
The Improv Initiative is back with their hot hot improv style. Come check them out for a never before seen, never to be seen again comedy bonanza! They'll take your suggestions, ideas, favorite games, whatever and spin them into a comedy show that could only happen at PAX!
Escapist Magazine: We Had Issues – Saturday @ 3:30PM-4:30PM // Sasquatch Theatre
Yahtzee, GamerGate, acquisitions, mergers, lawsuits, layoffs, and forum trolls… oh my. The Escapist had a long and eventful history. Welcome to the reckoning. In this informal Q&A with returning Editor-in-Chief Russ Pitts and content creators LoadingReadyRun, Bob "MovieBob" Chipman, and more, we'll talk about what went wrong, what we're doing to make it right, and some of the content changes we have in store.
—————————————————-
LoadingReadyRun – Saturday @ 8:00PM-9:00PM // Sasquatch Theatre
Hey, look! It's internet comedy peoples LoadingReadyRun! Join us for hilarity (your mileage may vary), videos, and Q&A!
—————————————————-
Late Night Dub Fight – Sunday @ 9:00PM-10:00PM // Wyvern Theatre
Making its way back to the ring for another round, it's the Late Night Dub Fight! Relive moments from your favorite cartoons, video games, movies, TV shows, and anime in a new and hilarious light. The Late Night Dub Fight pits panelists against each other to find out who can "improve" classic clips by re-dubbing them live with their imposing improv skills. No one knows what show host Ian Horner has up his sleeves, or what the cast members will say in this all-out assault on your funny bone.
Will be streamed on PAX 3 Twitch Channel and hosted on our Twitch Channel
EXTRA INFO!
You best bet when it comes to keeping track of us during the weekend is giving us a follow on Twitter. If you have any questions hit us up there and we'll do our best to keep an eye on messages throughout the weekend.
Another great resource you can take advantage during the weekend is the LoadingReadyRun Community Discord. There is a #cons channel in there that will likely see heavy use this weekend organizing meetups, finding a friend to wander around the hall with or grab a bite to eat. Click the link bellow to join the Discord.
And that should just about do it. I will leave you with the quick reminder of important things to keep in mind while at PAX.
You can't do everything, don't even try. Pick the stuff you really want to do and stick to that.
Sleep – Eat – Shower. I'm not gonna pretend like it's easy to grab a solid 8 hours every night, but I do encourage you to try and find one night to do so. Eat, 3 times a day. It's so easy to just forget about lunch when there's as much to do as there is, but your body won't like it. Don't ignore your body. And finally shower, it'll help keep PAX POX at bay and you'll smell pretty.
Take breaks. Seattle is a fantastic city. Go down to the Market, catch a ride into Ballard and check out Card Kingdom, pick a direction and start walking away from the convention center to see the sights.
Ok. That's that. Have a fun weekend, come say hi and remember to stay healthy, both mentally and physically 😀