An excellent, roguelike, spaceship sim made by indie studio 'subset games'.
You're on the run across the galaxy from the rebel fleet who're seriously HOT on your tail because you have an attack plan McGuffin that you have to get to the Federation fleet.
On the way you pick up weapons, extra crew members, new ship systems and augmentations, missions and scrap metal which works as currency and also lets you upgrade your ship.
I bloody love this game, it's smooth, pretty and easy to get into but hard as BALLS to win.
The hanger where you chose your ship.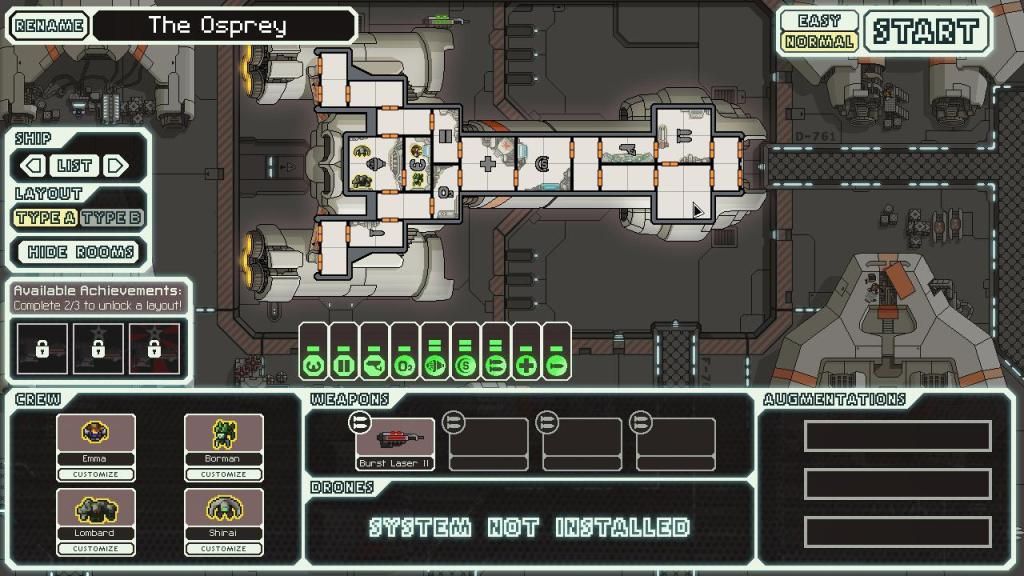 The result of me getting practically floored in the first fight,the red rooms are ones that have been totally knocked out, that's my medbay and life support rooms, all the rooms are a bit pink because the oxygen's starting to run out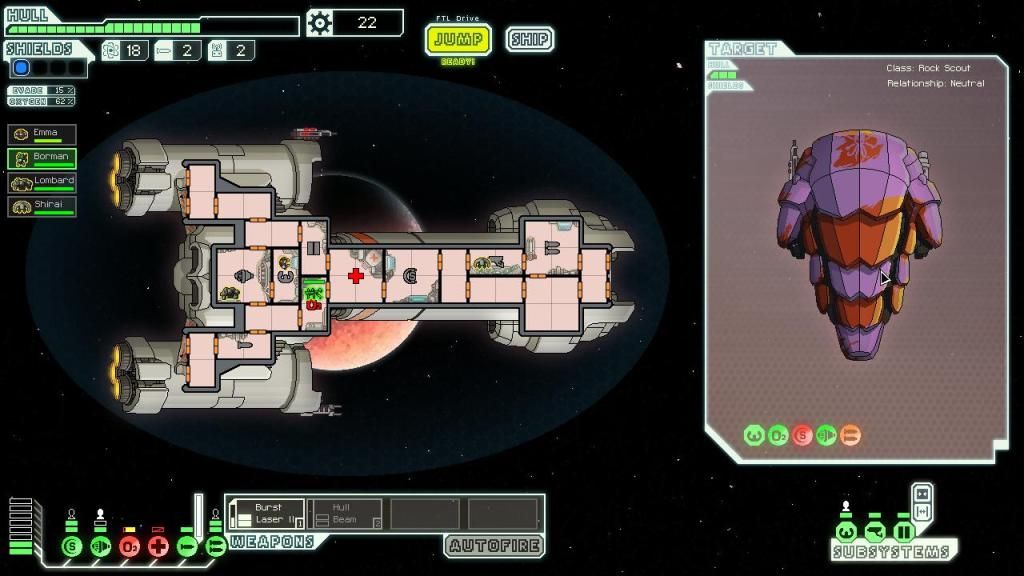 Anyone else picked this up?