Finally!
Went through some design revision, but it's here!
Available on black, royal blue and chocolate brown, may we present:
Aww, muffin...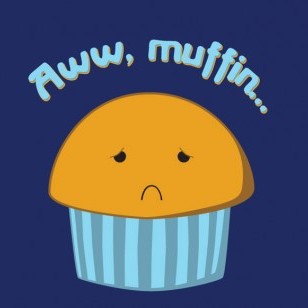 This time with different (and hopefully better) ladies shirts.
AND sizing charts for all!
ADDITIONALLY:
Talk Like a Pirate, WiiPlay and Desert Bus T-shirts are on sale!

Down to $12!