The crew tries their hands at FNM, to varying results.
Writing: Graham Stark
With: Dan Spiller, Aaron Grimshaw, Cameron Lauder, Ian Jacek, Alasdair Howie, Jess Bell, Brett Frankson, Adam Savidan, Sol Kaufman,
Appearing: Paul Saunders, Graham Stark, Jeremy Petter, James Turner, Kathleen De Vere, Matt Wiggins, Alex Steacy
Music: Bradley Rains
Editing: Graham Stark
c2011: Wizards of the Coast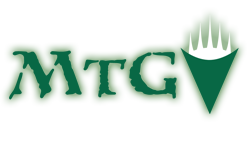 Magic: The Gathering is a game we're all big fans of, and as much as video games, it's become a part of our lives. As with most things we love, our outlet is video content.
---

More Magic videos