Behind the scenes of The 720th Degree. Watch us build a Zune-box from tapes! And read this article on The Escapist.
Shooting: graham stark, kate stark, raymond steacy
Editing: Raymond Steacy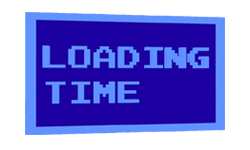 Ever wondered how we make all the videos we make? No? Well, Loading Time is here regardless, to take you behind the scenes of our weekly goings on. From shooting our sketches, to convention appearances and road trips, Loading Time is there! So you may as well watch it.
---

More Loading Time videos