The LoadingReadyRun crew are heading to Grand Prix Calgary, here's a look at how they prepare and their journey across Canada for the tournament.
Appearing: kathleen de vere, cameron lauder, jeremy petter, paul saunders, graham stark, alex steacy, james turner
Writing: graham stark
Shooting: graham stark, james turner, alex steacy
Boom Wielder: Tally Heilke, Cameron Lauder
Music: Bradley Rains
Editing : Graham Stark, kathleen de vere
Thanks To: Trick Jarrett, greg collins, jon hickey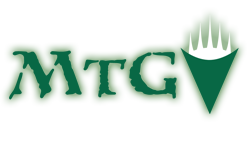 Magic: The Gathering is a game we're all big fans of, and as much as video games, it's become a part of our lives. As with most things we love, our outlet is video content.
---

More Magic videos