James discovers a most unusual of break-ins at his home and is reminded the true meaning of the holidays.
Appearing: kathleen de vere, cameron lauder, jeremy petter, paul saunders, graham stark, james turner, jade
Narrated by: Luis Scott-Vargas
Thanks to: trick jarrett, luis scott-vargas, ashley allman
Writing: graham stark, kathleen de vere
Shooting: james turner, graham stark
Editing: graham stark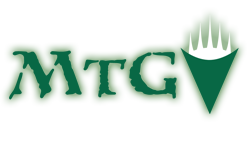 Magic: The Gathering is a game we're all big fans of, and as much as video games, it's become a part of our lives. As with most things we love, our outlet is video content.
---

More Magic videos