He's back, he's mobile, and you need to hear what he has to say.
Appearing: graham stark, james turner
Writing: paul saunders, kathleen de vere
Shooting: paul saunders
executive producers: Andrew "Omega Lairon" Paye, Rachel Bradford, Christian "Imat" Johnson
editing: graham stark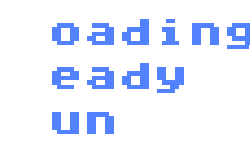 LoadingReadyRun is our flagship sketch comedy series. Launched in 2003 we've produced a new, original short every week without fail. With a different style each week, there's hopefully something for everyone.
---

More LoadingReadyRun videos