Kathleen and the crew prepare for the Born of the Gods Prerelease. Will Kathleen's unique strategy pay off in the end? Will others bend to her suggestion?
Shooting: graham stark, paul saunders
Editing: graham stark
Writing: kathleen de vere, graham stark
Appearing: kathleen de vere, cameron lauder, paul saunders, graham stark, alex steacy, marshall sutcliffe, Nelson salahub
Thanks: yellowjacket comics, trick jarrett, andrew ferguson
Music: bradley rains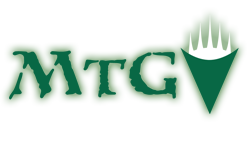 Magic: The Gathering is a game we're all big fans of, and as much as video games, it's become a part of our lives. As with most things we love, our outlet is video content.
---

More Magic videos