When the LoadingReadyRun crew sits down to draft, tragedy strikes! ...and then the power goes out. What does LRR do to get through such a difficult time? A different kind of draft.
Appearing: kathleen de vere, cameron lauder, graham stark, paul saunders, alex steacy, james turner, nate holt
Writing: graham stark, kathleen de vere
Shooting: graham stark, james turner, paul saunders, shawn kornhauser
Editing: graham stark, kathleen de vere
Music: bradley rains
Thanks To: nate holt, shawn kornhauser, trick jarret, gottacon, the judges at GPVancouver, andrew ferguson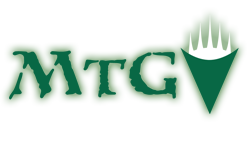 Magic: The Gathering is a game we're all big fans of, and as much as video games, it's become a part of our lives. As with most things we love, our outlet is video content.
---

More Magic videos