Kathleen and Cam mope while Alex and Graham talk about the new cards from Journey into Nyx. The Oracle of Theros talks to Kathleen. And then it's time for the Prerelease, where nobody plays their usual colors.
Appearing: kathleen de vere, cameron lauder, graham stark, alex steacy, marshall sutcliffe, Nelson salahub
Writing: graham Stark, Kathleen De Vere
Shooting: Graham Stark, Paul Saunders
Editing: kathleen de vere, graham stark
Music: Bradley Rains
Thanks: yellowjacket comics, trick jarrett, andrew ferguson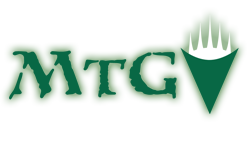 Magic: The Gathering is a game we're all big fans of, and as much as video games, it's become a part of our lives. As with most things we love, our outlet is video content.
---

More Magic videos