Last month, eight people received a suspicious email inviting them to a mysterious meeting at Wizards...

Gathering together in a secure location with Graham Stark of Loading Ready Run, and some shadowy figures from the Magic brand team, they were presented with a unique opportunity.

We filmed these eight people drafting Conspiracy a full two months before the release! The excitement was only slightly diminished by the necessity of signing the Non-Disclosure Agreements in blood.
Appearing: Brian David-Marshall, Kathleen De Vere, Kenji Egashira, Toby Elliot, Nate Holt, Chris Kluwe, Marshall Sutcliffe, David Williams, graham stark
Directed by: Graham stark
Shooting: lindsey burnett, paul saunders
Editing: graham stark, kathleen de vere, raymond steacy
Music: bradley rains
Wizards of the Coast: garth avery, adam colby, matther danner, matt tabak
Associate Producer for Wizards of the Coast: Mark Purvis
Thanks to: AFK Tavern in Renton, Trick Jarrett
Produced by: Bionic Trousers Media Inc.
?2014: Wizards of the Coast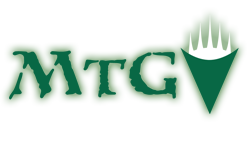 Magic: The Gathering is a game we're all big fans of, and as much as video games, it's become a part of our lives. As with most things we love, our outlet is video content.
---

More Magic videos