Jer discovers the perils of his "Take Another Turn" deck while Alex plays his mono-black 100-card singleton deck, Graham drafts Theros block, and Kathleen works on the cube for her Lady Planeswalker Society.
Appearing: kathleen de vere, jeremy petter, graham stark, alex steacy
Writing: graham Stark, Kathleen De Vere, loadingreadyrun
Concept: jeremy petter, aaron grimshaw
Shooting: graham stark, james turner
Music: bradley rains
Editing : Graham Stark, kathleen de vere
Thanks To: trick Jarrett, andrew ferguson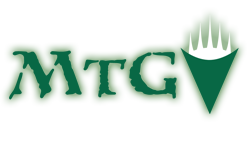 Magic: The Gathering is a game we're all big fans of, and as much as video games, it's become a part of our lives. As with most things we love, our outlet is video content.
---

More Magic videos