Doing laundry has never been so briefly exciting, and then so enduringly embarrassing.
Appearing: kathleen de vere, missie peters, monty bj?rnsson
Writing: kathleen de vere
Shooting: graham stark
Boom: alex steacy
Editing: kathleen de vere, Graham Stark
Executive Producers: aNDREW "OMEGA LAIRON" PAYE, RACHEL BRADFORD, CHRISTIAN "IMAT" JOHNSON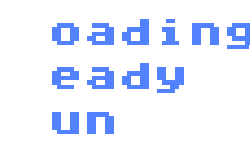 LoadingReadyRun is our flagship sketch comedy series. Launched in 2003 we've produced a new, original short every week without fail. With a different style each week, there's hopefully something for everyone.
---

More LoadingReadyRun videos