The best kind of roommate is the one you barely notice.
Writing: paul saunders
Shooting: paul saunders, graham stark
Editing: graham stark
Executive Producers: aNDREW "OMEGA LAIRON" PAYE, RACHEL BRADFORD, CHRISTIAN "IMAT" JOHNSON
Appearing: graham stark, cameron lauder, kathleen de vere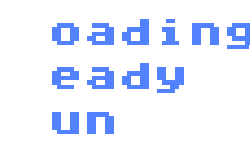 LoadingReadyRun is our flagship sketch comedy series. Launched in 2003 we've produced a new, original short every week without fail. With a different style each week, there's hopefully something for everyone.
---

More LoadingReadyRun videos