The "reward" for our Iron Stomach KickStarter tier is almost here!

182 backers submitted one ingredient each, with the only caveat being "It must be eaten as food, somewhere" ? and the understanding that we may not be able to find your submission.

Here's our ingredient draw. Tune in again later this week for the smoothies themselves.
Appearing: loadingreadyrun
Shooting: graham stark, james turner
Editing: graham Stark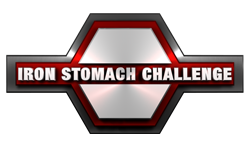 What happens when you mix a fast food meal into a smoothie? What does durian really taste like? We mean to answer those questions with the Iron Stomachs of the LRR crew. And the not-so Iron Stomachs as well.
---

More Iron Stomach Challenge videos