"Come! Join me and we will get a chocolate croissant!"
Writing: loadingreadyrun
Appearing: jeremy petter, graham stark, ben wilkinson, james turner, paul saunders, nathan mosher, alex bowen, ashley allman
Shooting: graham, paul, james
Editing: graham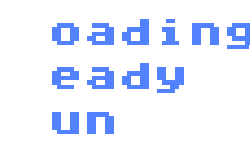 LoadingReadyRun is our flagship sketch comedy series. Launched in 2003 we've produced a new, original short every week without fail. With a different style each week, there's hopefully something for everyone.
---

More LoadingReadyRun videos