As our 11th complete season comes to a close, we decided the best way to remember everyone's favourite sketch characters was to have them brutally kill each other for our amusement. Or something.

Appearing: kathleen de vere, james turner, cameron lauder, jeremy petter, paul saunders, graham stark, alex steacy, james turner, brendan "beej" dery, andrew cownden, tally heilke, missie peters, dale friesen, morgan vanhumbeck, ben wilkinson, tim sevenhuysen, matt wiggins
Writing: graham stark, loadingreadyrun
Shooting: graham stark, james turner, kathleen de vere
Music: bradley rains
Editing: graham stark, kathleen de vere
Executive Producers: aNDREW "OMEGA LAIRON" PAYE, RACHEL BRADFORD, CHRISTIAN "IMAT" JOHNSON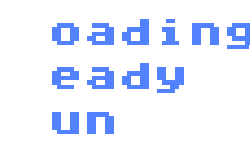 LoadingReadyRun is our flagship sketch comedy series. Launched in 2003 we've produced a new, original short every week without fail. With a different style each week, there's hopefully something for everyone.
---

More LoadingReadyRun videos