LoadingReadyRun is building a Cube! And it will even have good cards in in! Also, we observe the Standard player in their natural habitat. They truly are enchanting in the wild.
Appearing: GRAHAM STARK, PAUL SAUNDERS, KATHLEEN DE VERE, ALEX STEACY, CAMERON LAUDER, JAMES TURNER
Also Appearing: Nelson Salahub, Sam Marshall, Caitlin Oram, John Oram, Aurora Walker, Malcom Walker, Max Loy, Amy Robinson, Chris Ireland, Juliana Cooper
Shooting: Paul Saunders, Graham Stark
Editing: Graham Stark, Kathleen DeVere
Writing: Graham Stark, Kathleen DeVere
Boom: Brendan Dery
Music: Bradley Rains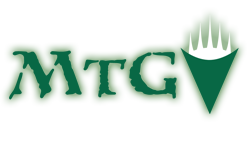 Magic: The Gathering is a game we're all big fans of, and as much as video games, it's become a part of our lives. As with most things we love, our outlet is video content.
---

More Magic videos