The crew want to save Ian's job, but to do so they have to invent a new beige that millennials will like.
Appearing: loadingReadyRun
Writing: kathleen de vere, graham stark
Shooting: graham stark, james turner, paul saunders
Editing: graham stark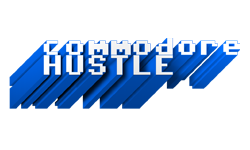 commodoreHUSTLE is a sitcom starring the LRR crew in the roles they were born to play: themselves. It follows the trials of being an internet comedy troupe and whatever other bizarre challenges they face in their daily lives as C-list internet celebrities.
---

More commodoreHUSTLE videos