So, how do you think you did on that last test?
Appearing: PAUL SAUNDERS, JAMES TURNER, ASHLEY ALLMAN, TALLY HEIKLE, Ash Vickers, Matt Wiggins, Jeremy Petter, Morgan VanHumbeck, Bill Watt
Writing: Paul Saunders
Shooting: Graham Stark
Editing: Graham Stark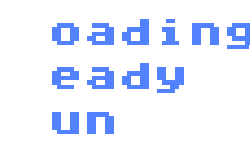 LoadingReadyRun is our flagship sketch comedy series. Launched in 2003 we've produced a new, original short every week without fail. With a different style each week, there's hopefully something for everyone.
---

More LoadingReadyRun videos