Turns out that love is sometimes indistinguishable from nagging.
Support LRR: http://Patreon.com/loadingreadyrun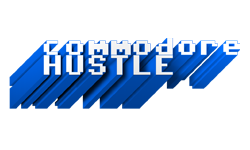 commodoreHUSTLE is a sitcom starring the LRR crew in the roles they were born to play: themselves. It follows the trials of being an internet comedy troupe and whatever other bizarre challenges they face in their daily lives as C-list internet celebrities.
---

More commodoreHUSTLE videos