Even unannounced video game mascots deserve an even break.
Writing/Performing: Jeremy Petter
Superintendent Graphics: Paul Saunders
Other Graphics: Jeremy Petter
Editing: Graham Stark
The Superintendent: is copyright bungie studios and probably microsoft and is really cute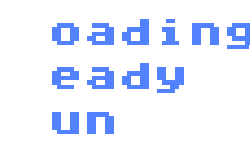 LoadingReadyRun is our flagship sketch comedy series. Launched in 2003 we've produced a new, original short every week without fail. With a different style each week, there's hopefully something for everyone.
---

More LoadingReadyRun videos