LRR Presents a video for this epic Bag Fries song. It will always find you.
Shooting & Editing: Graham Stark
Lighting & Grips: Paul Saunders & James Turner
Song Performed by: Bag Fries (Geoff Howe and Patrick Donison)
Lyrics & Music: Geoff Howe & Patrick Donison
Lead Vocals: Patrick Donison
Guitar & Backup Vocals: Geoff Howe
Bass & Additional Vocals: Eric Hogg
Drums: Byron Mulcaster
Song Produced by: Chris Whitman
Directed by: Graham Stark
Skeletor: Morgan vanHumbeck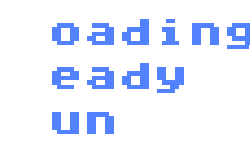 LoadingReadyRun is our flagship sketch comedy series. Launched in 2003 we've produced a new, original short every week without fail. With a different style each week, there's hopefully something for everyone.
---

More LoadingReadyRun videos