So, you want to be a rap superstar? And live large? A big house, 5 cars, you're in charge.
Appearing: Paul Saunders, Graham Stark, Matt Wiggins, Jeremy Petter, James Turner, Morgan VanHumbeck, tim sevenhyusen, ben wilkinson
Writing: loadingreadyrun
Editing: Graham Stark
Special Thanks: Bruce Saunders and Movie Monday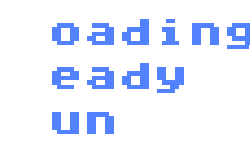 LoadingReadyRun is our flagship sketch comedy series. Launched in 2003 we've produced a new, original short every week without fail. With a different style each week, there's hopefully something for everyone.
---

More LoadingReadyRun videos