Let's look into the past at the stories we reported on in Ep1 and see how those have worked out.

CheckPoint Ep1: https://www.youtube.com/watch?v=pm5O8IURf0M

Support LRR: http://patreon.com/loadingreadyrun
Merch: https://store.loadingreadyrun.com
Discord: https://discord.gg/lrr
Twitch: https://www.twitch.tv/loadingreadyrun

Check out our other channels!
Video Games: http://youtube.com/LRRVG
Tabletop: http://youtube.com/LRRTT
Magic the Gathering: http://youtube.com/LRRMTG
Comedy: http://youtube.com/LoadingReadyRun
Streams: http://youtube.com/LoadingReadyLive


#videogames #LRR #CheckPoint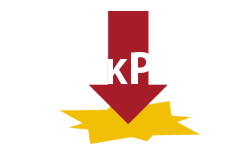 CheckPoint is our gaming news comedy and commentary show. It turns out that games industry news is far weirder than you might have originally thought, and LRR's not going to let it get away with that.
---

More CheckPoint videos