We did a weeklong subathon to celebrate our 20th anniversary. Here's a bonus highlights just focussing on that week!

Twitch Streams: https://www.twitch.tv/loadingreadyrun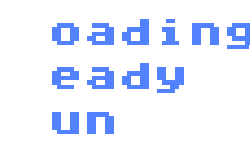 LoadingReadyRun is our flagship sketch comedy series. Launched in 2003 we've produced a new, original short every week without fail. With a different style each week, there's hopefully something for everyone.
---

More LoadingReadyRun videos