The crew enlists outside help to solve some problems, as they are clearly incapable of handling any on their own.
Writing: loadingreadyrun
Shooting: Graham Stark, paul saunders,
Appearing: Graham Stark, Matt Wiggins, Jeremy Petter, Paul Saunders, James Turner, Morgan VanHumbeck, Bill Watt, Kathleen DeVere, Brad Kirkland, Tally Heilke, Ashley Allman, Michelle Stark (no relation), Geoff Howe, Tim Sevenhuysen, Adam Savidan, Woody Tondorf
Editing: Graham Stark
Thanks: Arlo @ Yo Video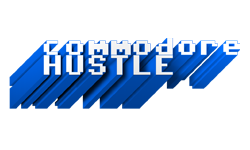 commodoreHUSTLE is a sitcom starring the LRR crew in the roles they were born to play: themselves. It follows the trials of being an internet comedy troupe and whatever other bizarre challenges they face in their daily lives as C-list internet celebrities.
---

More commodoreHUSTLE videos