The season one finale of commodoreHUSTLE, in which the crew finally confronts their self-proclaimed nemesis.
Writing: loadingreadyrun
Shooting: Graham Stark, james turner, paul saunders, tim sevenhuysen
Appearing: graham stark, paul saunders, kathleen de vere, matt wiggins, james turner, jeremy petter, bill watt, geoff howe, tim sevenhuysen, kate stark, dale friesen, ryan downing, jess bell, tally heilke, dan anctil, brock haug, kelly clark, adam savidan
Boom Op: bill watt, ray steacy and everyone
Editing: Graham Stark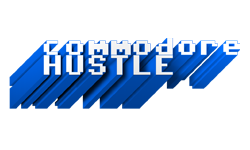 commodoreHUSTLE is a sitcom starring the LRR crew in the roles they were born to play: themselves. It follows the trials of being an internet comedy troupe and whatever other bizarre challenges they face in their daily lives as C-list internet celebrities.
---

More commodoreHUSTLE videos