It's times like this that children's television needs better quality control. But it's not like children really care.
Appearing: paul saunders, graham stark, jeremy petter
Writing: graham Stark and tally heilke
Shooting: graham Stark
Boom: tally heilke, brad kirkland
"Lil Warriors" Set & Props: tally heilke
"Lil Warriors" Figures: Chemistring
Editing: Graham Stark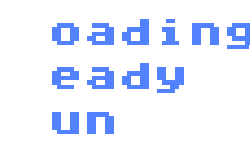 LoadingReadyRun is our flagship sketch comedy series. Launched in 2003 we've produced a new, original short every week without fail. With a different style each week, there's hopefully something for everyone.
---

More LoadingReadyRun videos