Somewhere, there are people qualified to tell good ol' Graham Stark what Christmas is all about. These may not be them.
Appearing: graham stark, jeremy petter, tally heilke, kathleen de vere, paul saunders, matt wiggins
Writing: kathleen de vere
Music: bradley Rains
shooting: james turner, matt wiggins
boom: alex steacy, kathleen de vere
editing: graham Stark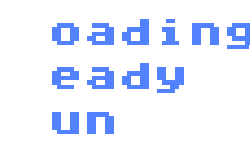 LoadingReadyRun is our flagship sketch comedy series. Launched in 2003 we've produced a new, original short every week without fail. With a different style each week, there's hopefully something for everyone.
---

More LoadingReadyRun videos